Attorney Feliz Martone brings over 18 years of experience in the practice of law.  Having representing disabled individuals for over a decade. As a dedicated advocate, Feliz has worked alongside her father, attorney Gary Martone, forming a dynamic team that has provided exceptional representation to adults and children seeking Social Security Disability Insurance and Supplemental Security Income benefits.  Feliz specializes in estate planning education, community outreach, and providing her clients with comprehensive legal services to ensure their life and wealth are handled according to their wishes.
Feliz is proud to call Albuquerque her hometown. She embarked on her educational journey at Santa Clara University in Santa Clara, California, where she earned a bachelor's degree in English with a minor in Spanish Literature in 2000. After spending a year in San Diego, California, working in law firms and gaining valuable experience, Feliz felt inspired to pursue a career in law. It was during this time that she not only discovered her passion but also met her future husband, leading them back to New Mexico to be closer to Feliz's family.
Feliz pursued her Juris Doctorate at the University of New Mexico School of Law, graduating in 2005. Throughout her time in law school, she excelled academically and demonstrated her commitment to helping others. She provided invaluable support to fellow law students as a tutor, worked at the New Mexico Center for Law and Poverty as a law clerk, and gained practical experience in the Family Law Clinic, representing clients. Additionally, Feliz worked at Martone Law Firm, honing her legal writing skills by preparing legal memoranda for U.S. District Court appeals. For the initial years of her legal career, Feliz focused on researching and evaluating water rights as part of a resource law practice in New Mexico.
In 2008, Feliz joined forces with her father at Martone Law Firm, where she has since dedicated her practice exclusively to representing disability claimants in New Mexico. She has represented clients in hearings before Administrative Law Judges and has successfully appealed unfavorable decisions in U.S. District Court. As the managing attorney at Martone Law Firm, Feliz oversees the legal staff and provides guidance in complex disability law matters. Her expertise and dedication have made her a sought-after resource among her colleagues, often turning to her for guidance on unique situations in Social Security disability law.
Feliz's own experience in navigating the estate of elderly grandparents inspired her to develop the estate planning practice, which allows her to assist families in planning for their future and ensuring their well-being.
Beyond her professional achievements, Feliz finds joy in her personal life. She is happily married and the proud mother of three children. Spending quality time with her family is a cherished priority. Feliz is fluent in both English and Spanish, allowing her to effectively communicate with a diverse range of clients.
What Feliz finds most rewarding about being an attorney is the profound impact she can make on individuals and families. Whether it's helping them secure disability benefits or crafting comprehensive estate plans, Feliz derives immense satisfaction from knowing she has played a part in improving their well-being and providing a brighter future.
With Feliz Martone and Martone Law Firm by your side, you can trust that your legal matters will be handled with utmost care, expertise, and compassion.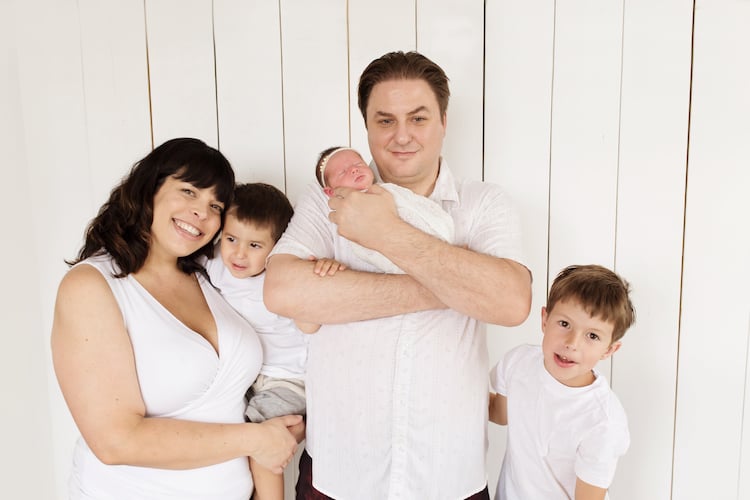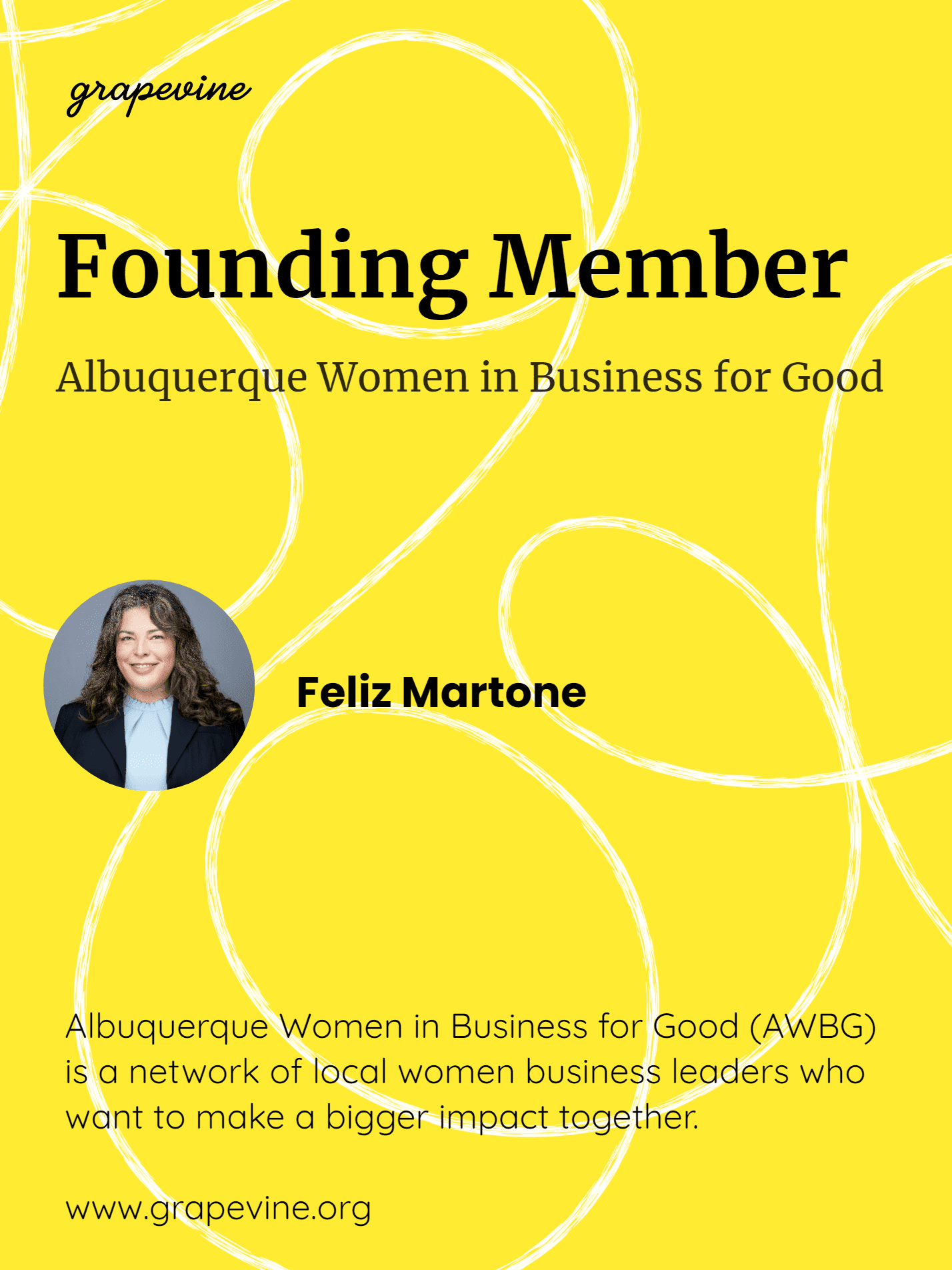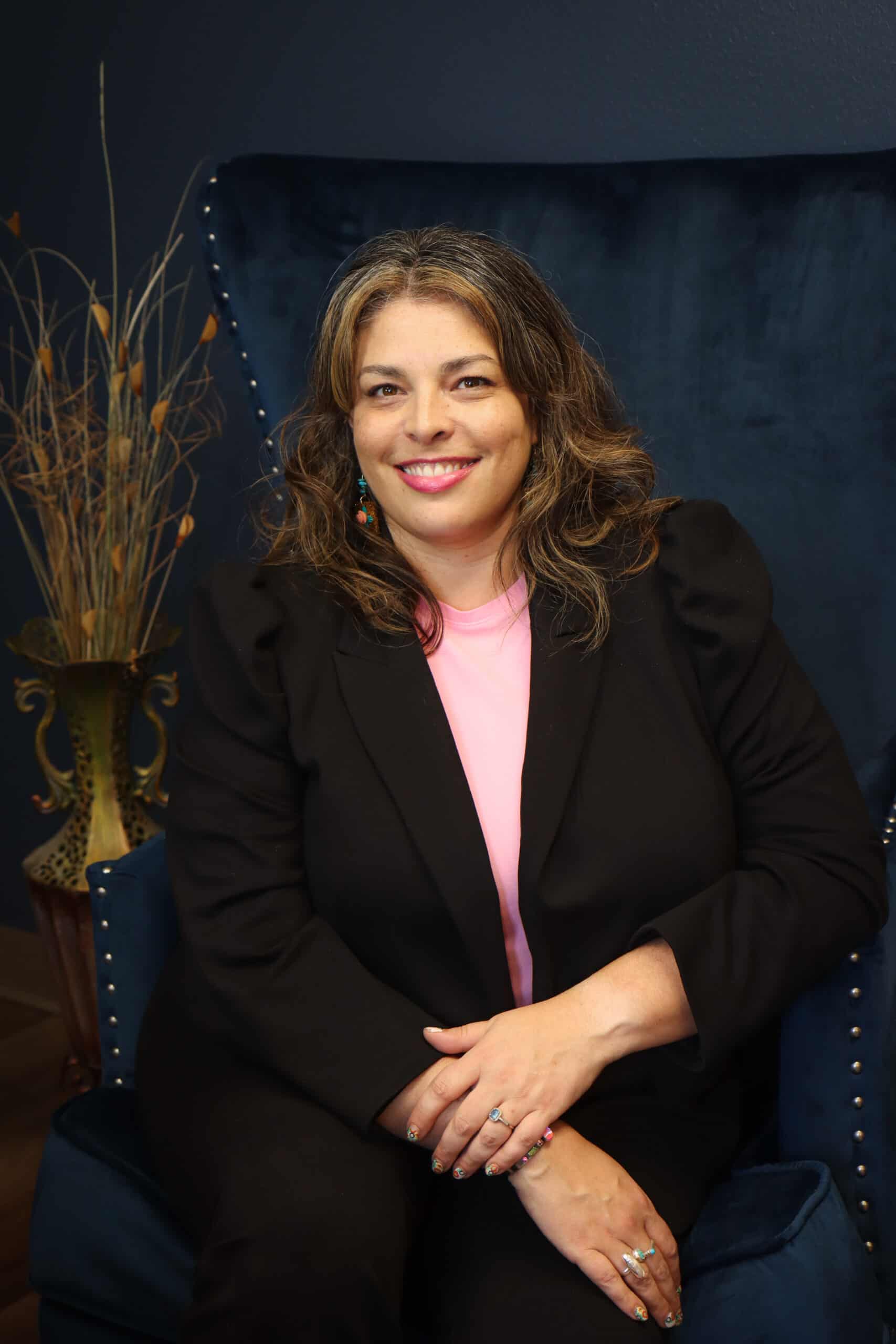 Santa Clara University, B.A., 2000
University of New Mexico School of Law, J.D., 2008
Jurisdictions Admitted to Practice
State of New Mexico, 2005
U.S. District Court for the District of New Mexico, 2008
United States Court of Appeals for the Tenth Circuit, 2011
Bar Associations and Other Memberships
State Bar of New Mexico, 2005
National Organization of Social Security Claimant's Representatives (NOSSCR), 2008
New Mexico Social Security Attorneys Association, 2011
Albuquerque Hispano Chamber of Commerce, 2022
Women's Program at Hispano Chamber of Commerce, 2022
National Organization of Women Business Owners, 2022
Polka Dot Powerhouse, 2022
Albuquerque Women in Business for Good, 2022
Hispanic Women's Council, 2023
Contact Feliz today to discuss your unique situation and learn your options for obtaining disability benefits and estate planning solutions.