Welcome to Martone Law Firm, where we specialize in providing comprehensive estate planning services tailored to the needs of individuals and families. Our primary goal is to help you protect your loved ones, plan for potential incapacity, and ensure your legacy is preserved. By partnering with us, you will gain valuable insight and education on how an estate plan can align with and benefit your unique goals.
At Martone Law Firm, we understand that showing appreciation for your loved ones means taking proactive steps to ensure their well-being when you are no longer able to do so. With our expertise and guidance, Attorney Feliz Martone will craft a custom solution that addresses your specific needs and safeguards your assets.
Estate planning is not limited to the wealthy or elderly. If you are an adult residing in New Mexico, you can benefit from having an estate plan in place. Your estate encompasses all that you own, from your financial accounts to the contents of your home. By proactively managing your estate, you can protect your assets, minimize potential disputes, and ensure a smooth transfer of wealth to your intended beneficiaries.
By collaborating with Martone Law Firm, you can trust that your estate plan will be tailored to your unique circumstances and aligned with your goals. We will guide you through the process, offering valuable insights and expertise to help you make informed decisions. Attorney Feliz Martone's commitment to creating personalized solutions ensures that your estate plan reflects your wishes and provides peace of mind for you and your loved ones.
Don't leave the future to chance. Take control of your legacy today. Contact Martone Law Firm to schedule a consultation and discover the power of estate planning. We are dedicated to assisting you in protecting your loved ones and preserving your assets. Let us help you pave the way for a secure and prosperous future.
Estate Planning Services
Our estate plans are complete and specific to your needs and situation. We ensure that you and your loved ones are protected by:
Outlining your wishes for important decisions, such as medical and financial choices, and who will look after minor children.
Protecting of your financial interests.
Avoiding intestate succession and application of the state's default laws.
Avoid probate and public scrutiny of your estate.
Planning to avoid tax consequences.
Updating a plan to ensure new life events and circumstances are covered.
Compassionate and personalized legal consulting.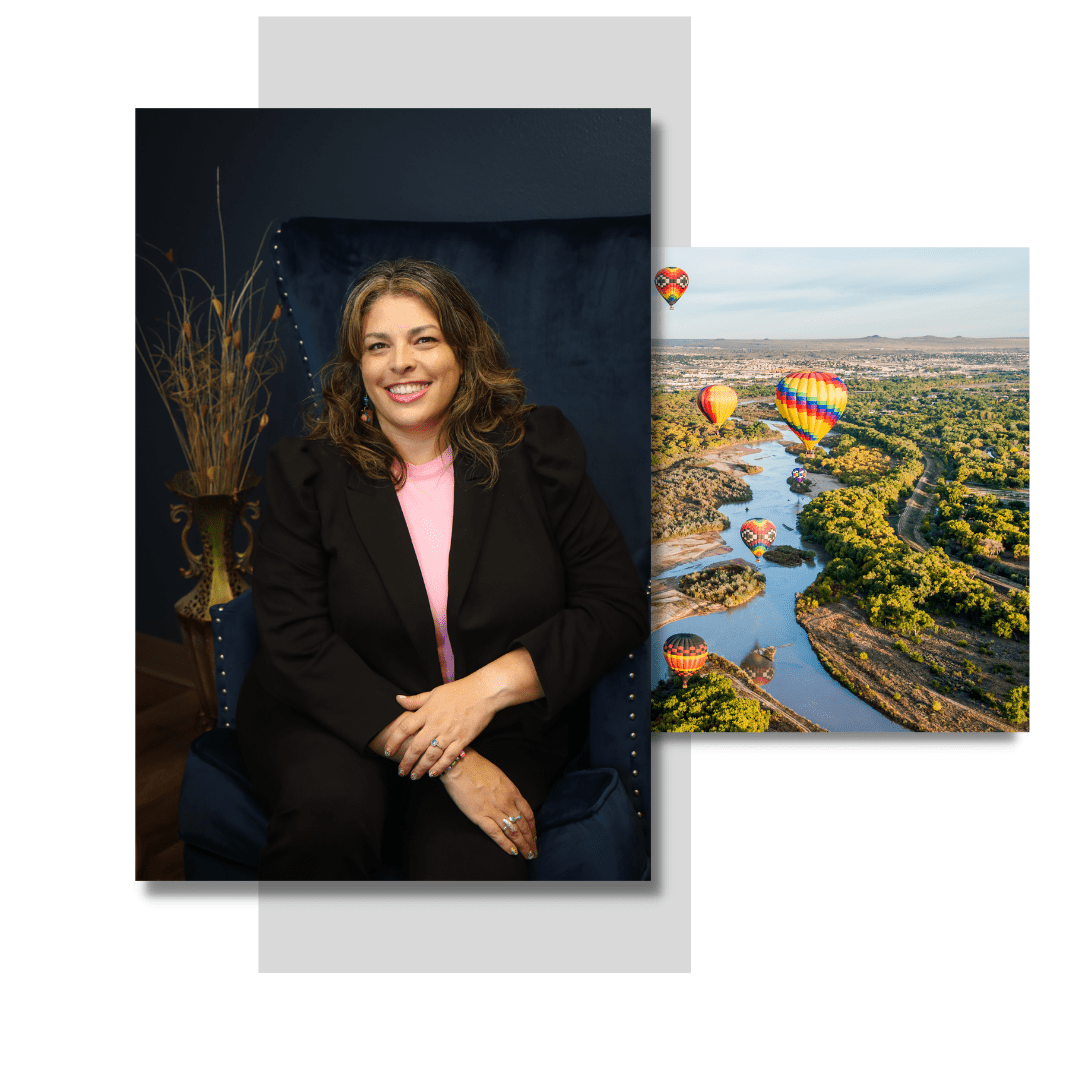 Attorney Martone will discuss with you your life, your family, your goals, and your wealth in a comfortable, private setting. Estate plans need to ensure that your assets go to the right people, and prevent disputes. A proper estate plan can give grieving families time to heal, and free from having to deal with arguments over who gets what. There are many legal strategies involved in estate planning. There is not a one-size-fits-all solution. Attorney Martone takes the time to understand your needs and objectives. Additionally, the people you bring into this process will be educated about their role in your plan.  Our goal is to empower you in your planning decisions. We intend to maintain a continuing relationship with you to ensure your planning lasts a lifetime.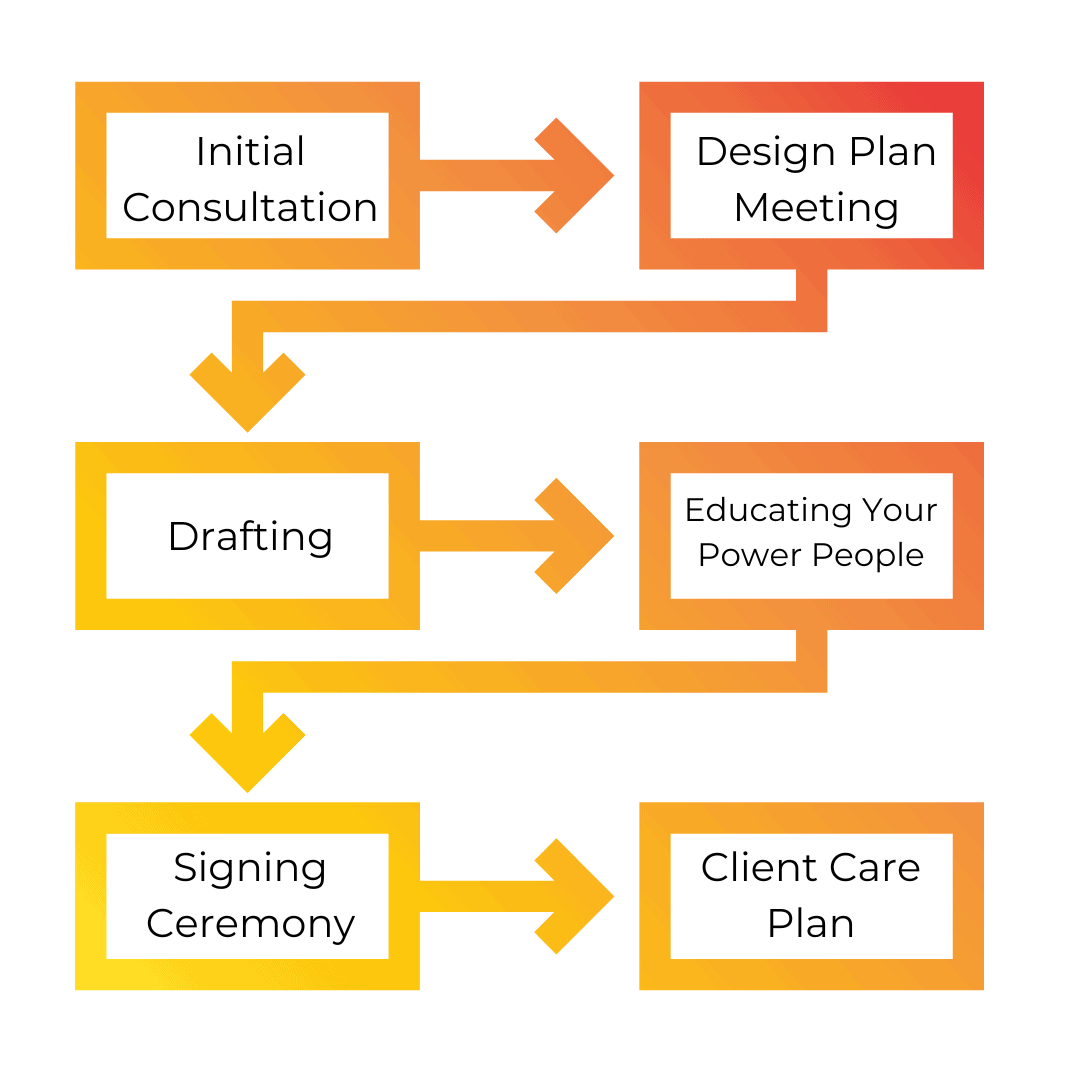 Common Elements of an Estate Plan
Secure your family's future today with a comprehensive estate plan tailored to your needs. At Martone Law Firm, we understand the importance of having a clear roadmap for asset distribution when a loved one passes away. That's why we offer estate planning services at a fixed, flat fee.
Don't wait until it's too late. Take action now and contact Martone Law Firm to schedule a consultation. We will work closely with you to create a personalized estate plan designed specifically for you and your family. Whether you're starting a new chapter or planning for the future, we are here to guide you through the process.
Remember, estate planning is not limited to a particular stage of life. No matter where you are in life's journey, it's never too early or too late to secure your family's financial well-being. Take the first step towards peace of mind and ensure your wishes are carried out by planning your estate today.
Contact Martone Law Firm now to get started on your custom, comprehensive estate plan. Your family's future deserves the protection and security that an estate plan provides. Let us help you navigate the complexities and create a solid foundation for the years to come.
Contact Martone Law Firm today to learn more about:
Wills and Trusts
Special Needs Planning
Powers of Attorney
Advanced Healthcare Directives
Asset Protection
Business Formation
Business Maintenance